UX Design at Microsoft
Starting my first full time job in the pandemic and working on voice experiences.
work
I started my first job as a UX Designer at Microsoft soon after finishing my Master's degree in Interaction Design at IDC School of Design, IIT Bombay. I joined the Canvas Voice team in Noida, which worked on experiences like Dictation, Transcription, Read Aloud and Voice Search across Microsoft apps like Word, Outlook and OneNote. I later worked on Microsoft Designer, and then Microsoft Word.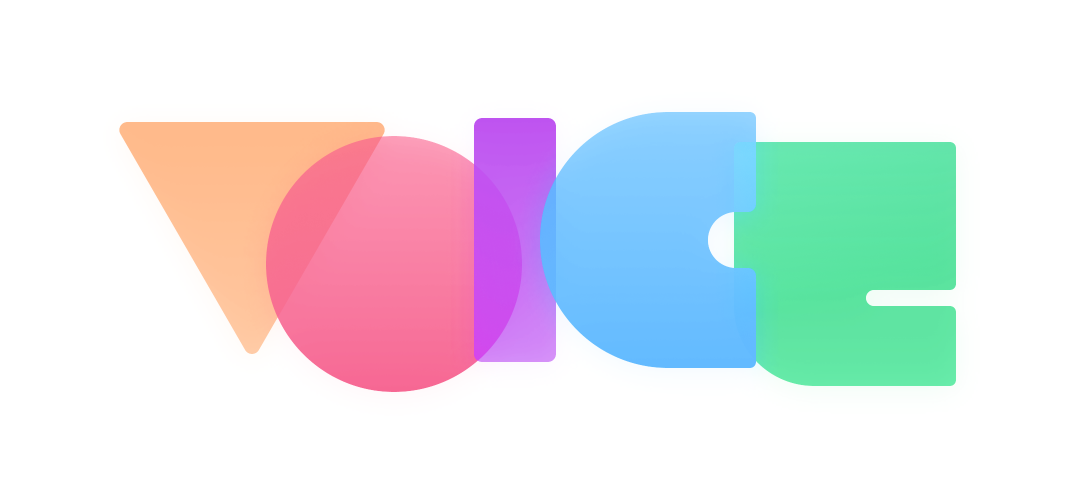 An internal logo that I designed for Voice @ Microsoft
Rethinking Read Aloud for Word mobile
Read Aloud is a text to speech feature in Microsoft Word. It was first introduced on Desktop, where it is frequently used to proof-read documents for tone and typos. Word on mobile devices is used more for consuming documents, and our hypothesis was that Read Aloud would be used very differently on mobile.
I conducted user studies to find out more about how mobile users consume information with voice, and proposed mobile-specific design improvements for Read Aloud.
Presenter Coach for PowerPoint Mobile
Presenter Coach helps users rehearse their presentations with AI-powered live feedback. Things like using too many filler words, repeating phrases and reading off the slides are immediately flagged, and a detailed report is generated at the end of the session.
The smaller size of mobile screens limited what could be shown to users during a rehearsal, and I prototyped a number of possible visual treatments and tested with users to find what they found most helpful.
Dictation for OneNote mobile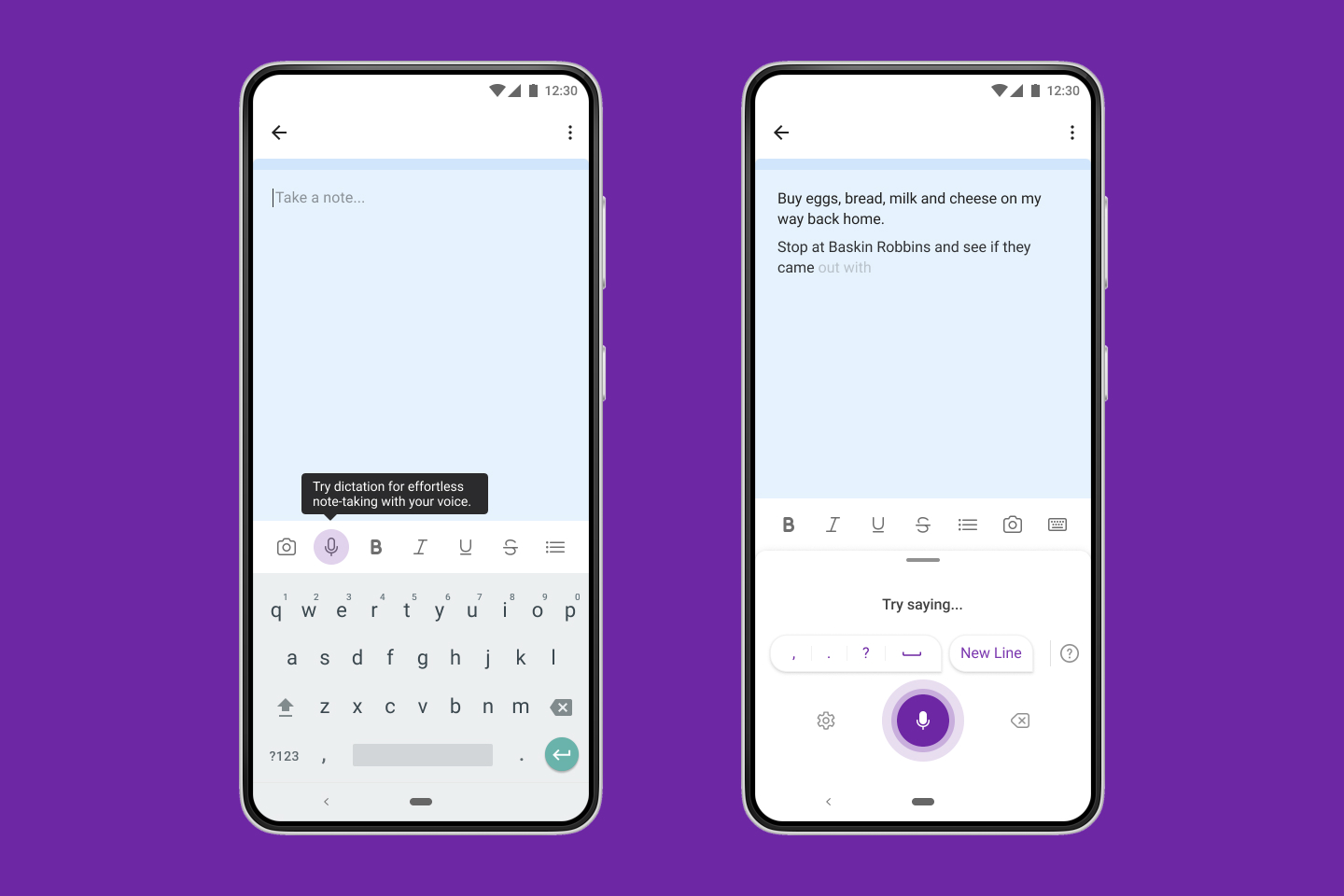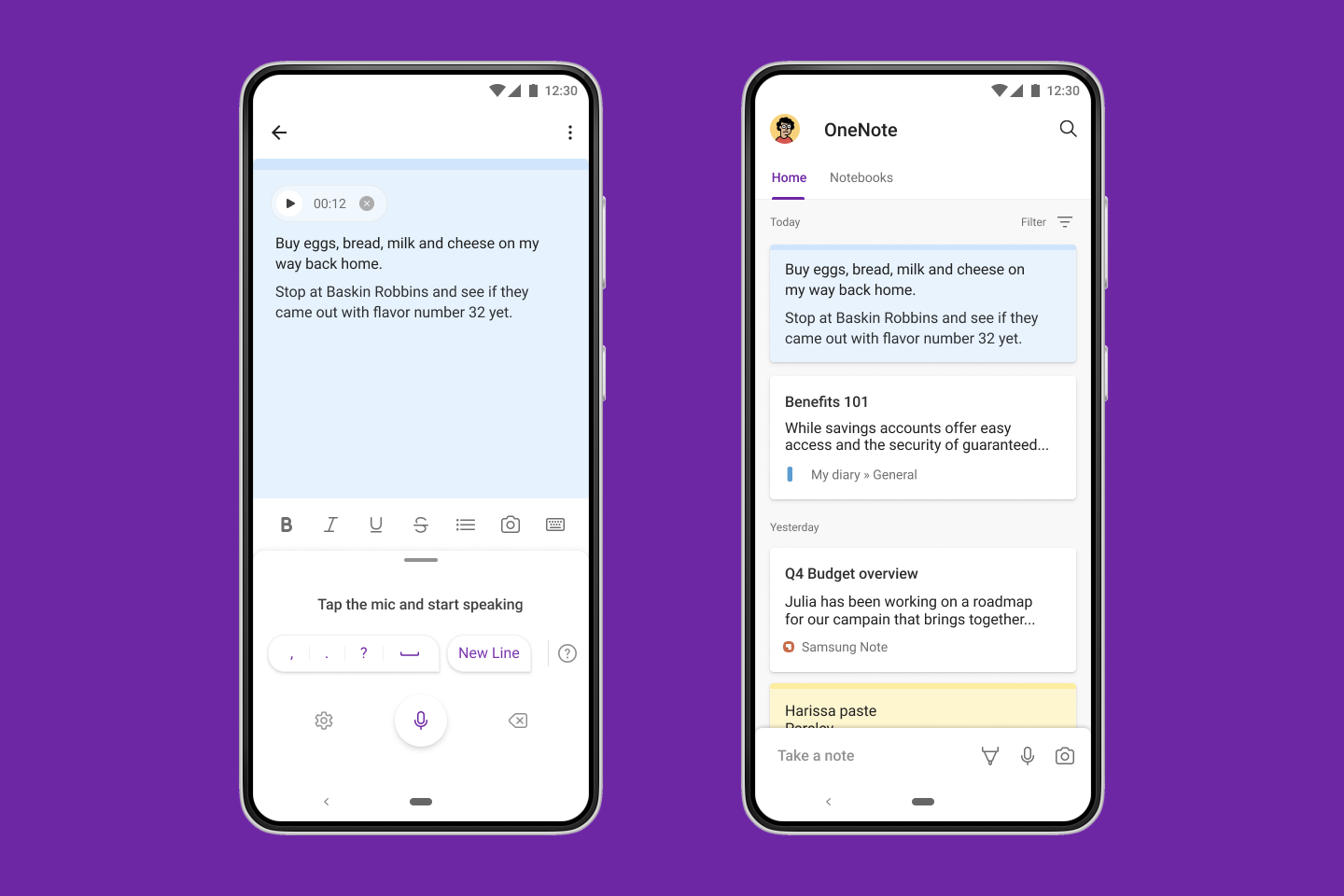 OneNote on mobile devices has a sticky notes for quickly capturing information, as well as fully fledged OneNote notebooks. I conducted user studies to find out how people use voice technologies to capture thoughts - from using recorded memos as reminders, to students recording lectures to review later.
I worked with the OneNote team to introduce voice as a new input method for both sticky notes and Onenote notebooks.
Transcription in Microsoft Word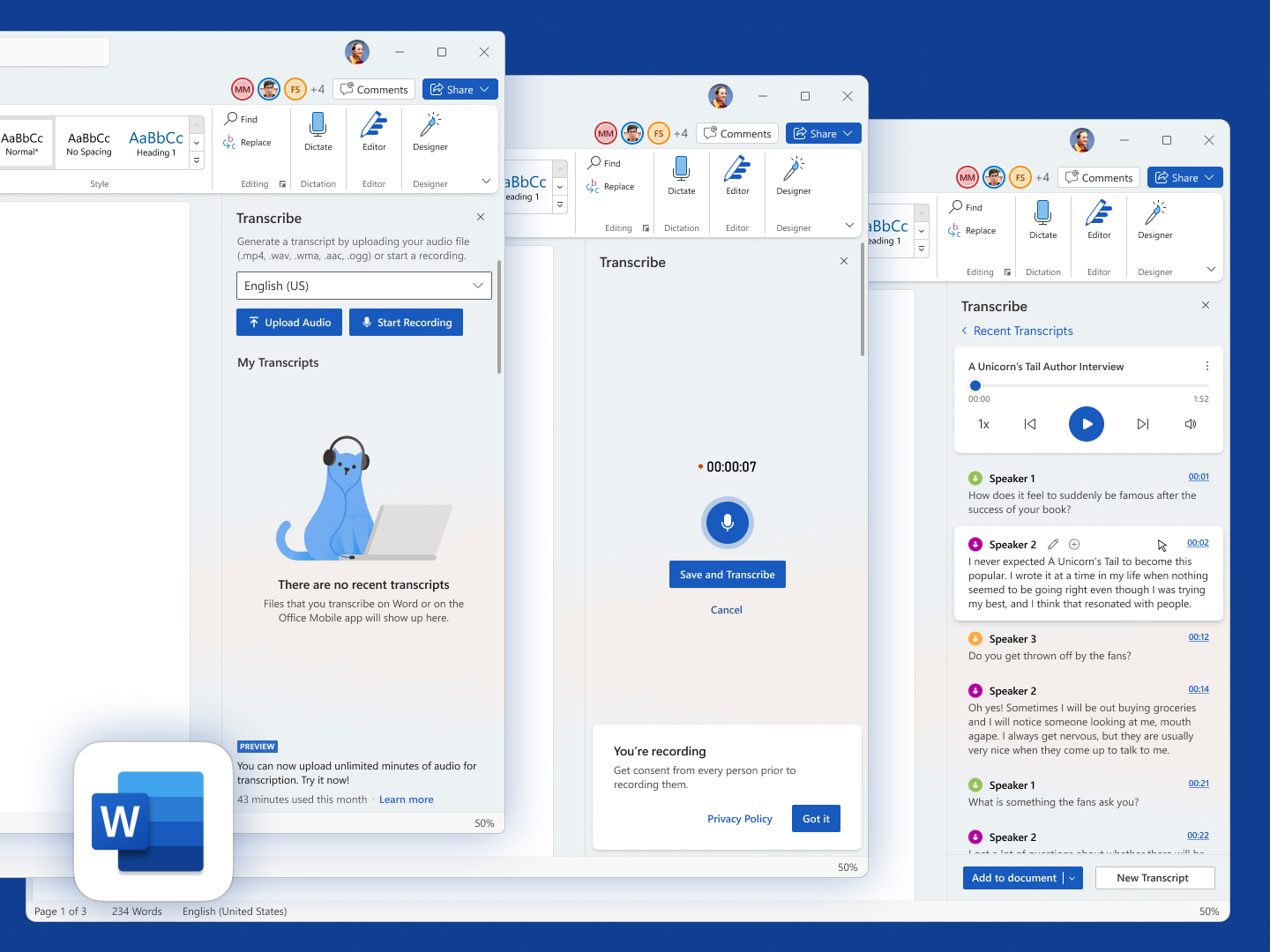 Transcription on Word Web converts audio recordings into a text transcript, with timestamped sections separated by speaker. Snippets from the transcript can then be used in the Word document.
I was responsible for using user feedback to improve support for multiple recordings, adding dark mode support, and extending the feature to Windows.
Mobile refresh for Word, Excel & PowerPoint
You can do a lot with the Office suite of apps, and for years the apps have used the Ribbon menu on desktop to organise all the commands. When the WXP Apps were first launched on mobile, they borrowed the structure of the Ribbon to maintain familiarity, with adaptations to the still-new paradigms of mobile apps.
I was part of a team that rethought the aging mobile interface, and created new unified design patterns for commanding and navigation across Word, Excel and PowerPoint.
Microsoft Designer mobile app
Microsoft Designer powers graphic asset creation with the power of AI.
I worked on bringing the Designer experience to Android, and created the design library that was used to adapt the desktop experience to mobile, and worked on a new generative AI approach to creating social media posts with natural language descriptions.
Microsoft Word for iPad
I explored AI content creation possibilities for Word - this involved understanding prompts for LLMs, and creating interfaces that nudged users towards better prompts.
I work on improving experiences like Tables, Borders, Images to be delightful, platform-native experiences that make sense for touch, keyboard, trackpad, and pencil users on iPads.
Microsoft Word for Web
Designing next generation of Office experiences to feel more modern and intuitive.